About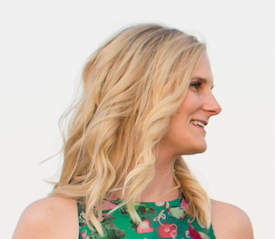 Abigail earned her master's degree in journalism from Columbia University in 2012. She attended Brown University for her undergraduate education, where she studied English literature and graduated with honors in creative writing. She has worked in the tech startup world for Brooklyn digital publisher Atavist, and got her chops in print as the managing editor of two professional photography magazines, Rangefinder and AfterCapture. Before, she interned for the National Geographic-affiliated publication Glimpse from 2003 to 2005 and in the documentary department at HBO.
Extensive world travel throughout Thailand, Cambodia, China, Japan, Australia and parts of Europe, and her volunteer work at an orphanage in Tijuana, Mexico, inspire her emotional commitment to exposing untold stories and mobilizing dialogue through the storied word.
Abigail currently lives in Los Angeles, where she was formerly the U.S. editor for the Bill & Melinda Gates Foundation-funded website How We Get to Next and continues to work as a freelance editor for the Tow Center for Digital Journalism at Columbia University.